Vocational Training
Dual training for secondary school students
We are a dual training centre registered with the Fejér County Chamber of Commerce and Industry. Thanks to our qualified instructors and well-equipped vocational training center, students have everything they need to learn the basics of the profession. We place great emphasis on student selection. We aim to ensure that all our students receive the attention they need from our instructors. We also strive for quality, not quantity, in  our training. We are pleased that our students pass their professional exams year.
We support our students with outstanding talent, many of whom have competed in the Outstanding Apprentice of the Profession competition. Each year, we try to  give as many of them as possible the opportunity to continue their careers and work for us after they finish their studies.
Cooperation with secondary schools
One of the main pillars for training students is that the vocational training institution and the dual training centre can work well together. Only by working together can we achieve success. We are also trying to support the training institutions with tools so that students can get to know the tools before they go to the dual training centre.
Entering the world of work is a big step for young people, and we try to give our students the maximum support to overcome this hurdle.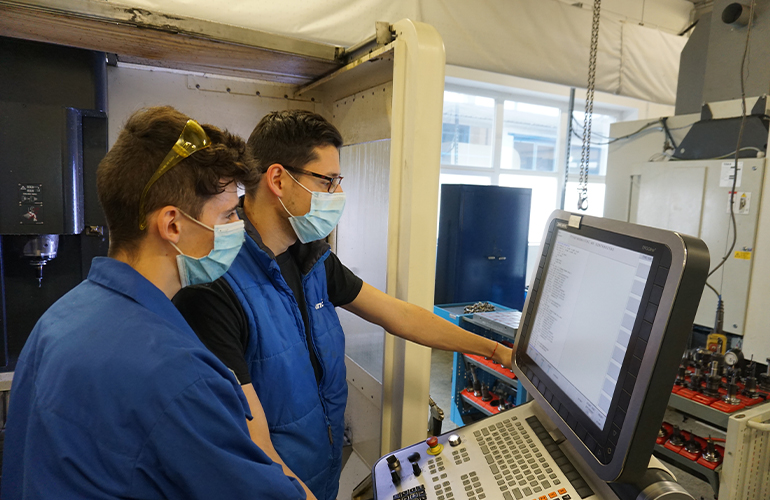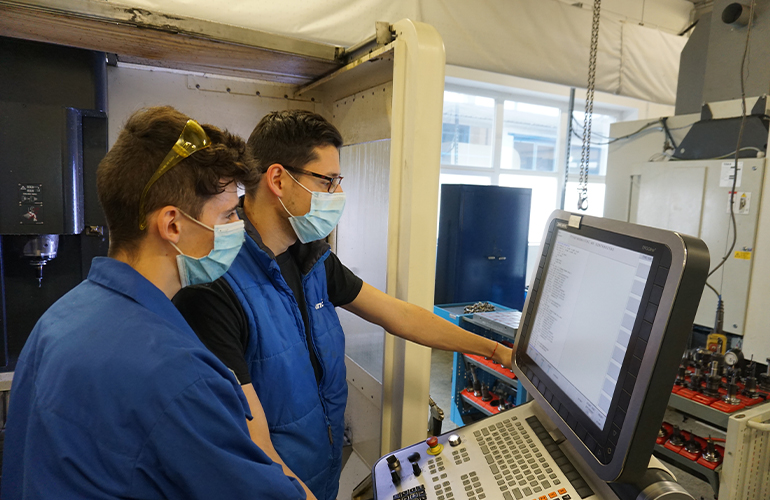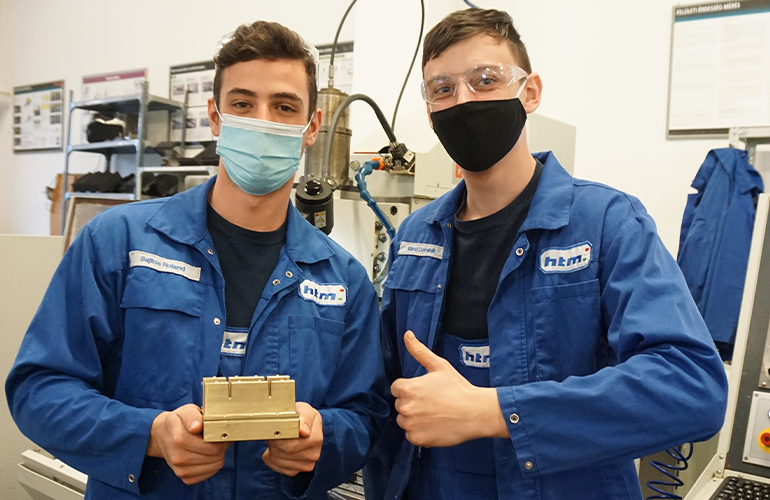 Our fringe benefit (under a vocational training contract)
a cash allowance in the amount required by law
workwear
Cafeteria
participation in company events
free German language learning opportunities
opportunities to gain experience abroad, exchanges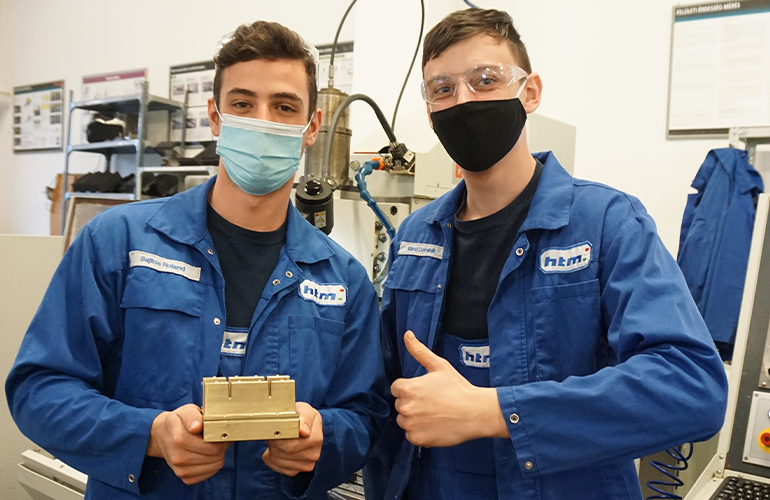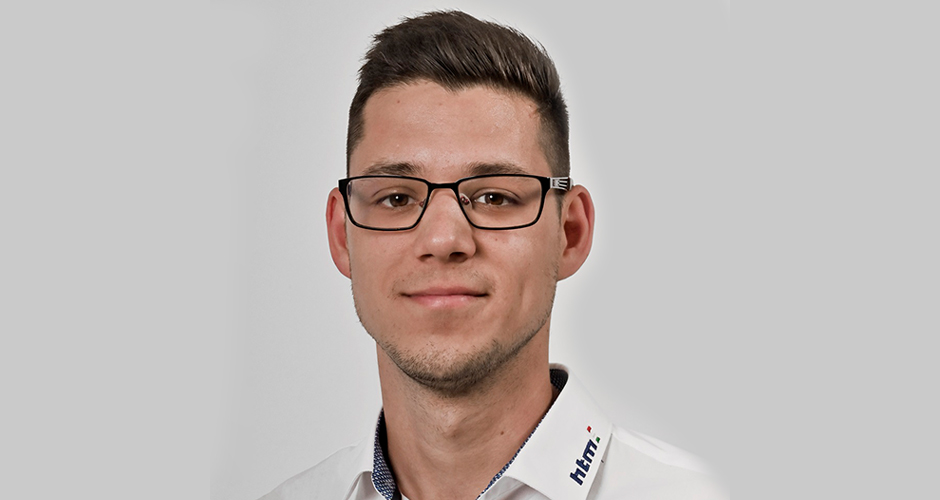 Meet the leader of the vocational training center
Simon Korcsik, leader of the vocational training center:
I think that being a leader of the vocational training center is a big responsibility because these few years are very important in the lives of students. I still remember my own student years when I was a student trainee at the HTM. I studied at the Gróf Széchenyi István Technical College, where I also graduated and obtained a degree in mechanical engineering technology. After finishing my studies, I was able to continue working as an employee at HTM. After more than 5 years of experience as a machinist, I was given the opportunity to continue my work in the vocational training center.  I was happy to take on the job as I consider it important to train young people. This was the end of the round, I started from the vocational training center and I arrived there. I try to give them as much knowledge as possible, to support them in their professional development and to give them a direction for the future.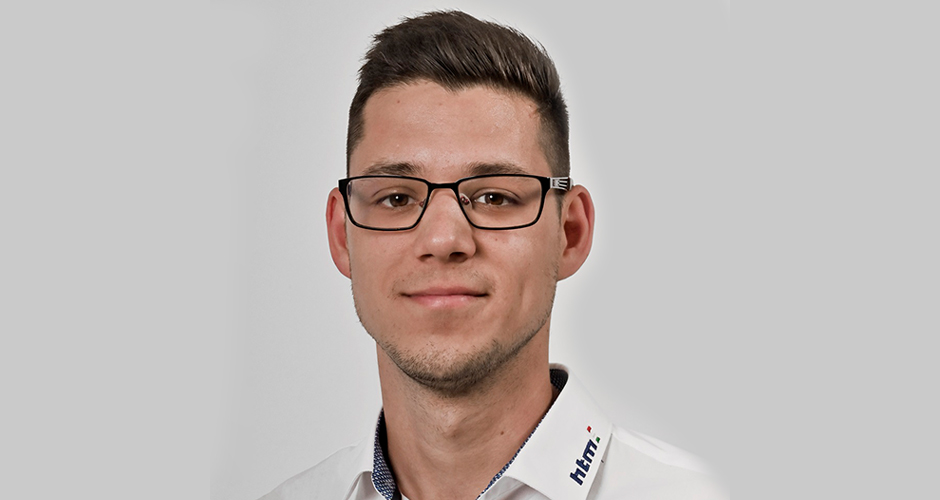 The opportunity to gain experience abroad
We offer our students the opportunity to visit the HAIDLMAIR GROUP headquarters in Nußbach as part of our exchange programme with our parent company. They can spend a  few days or even several weeks in the plant and vocational training center. You can get to know another culture, gain valuable experience and relax. As part of the exchange programme, Austrian students are of course also regularly hosted at our Hungarian plant.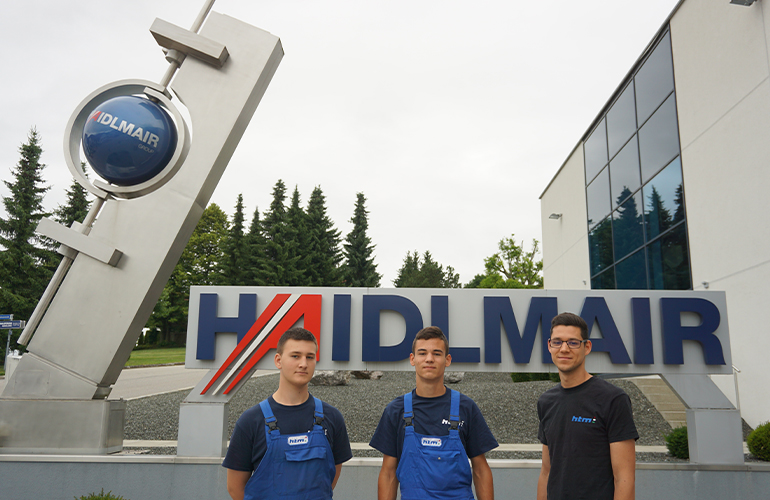 Levente Zétényi
Váci Mihály Technical School, Székesfehérvár
11th grade, mechanical machining student
"Honestly, I can't even describe the experience I had in these 2 weeks, I had so  many impulses. We had a lot of experiences, we had the opportunity to learn about the culture and the fascinating landscape. ...We saw machines at the company there that I had never dreamed existed. It was always a good feeling when the parts I had machined the first week I was fitting them into a plastic injection moulding tool the second week. We were also introduced to the latest machines, tools and techniques and always something new was revealed." (2021.)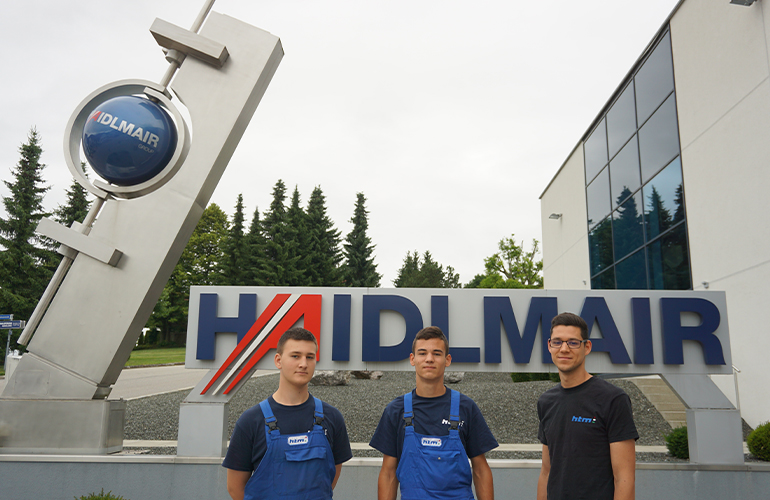 Marcell Kajári
Váci Mihály Technical School, Székesfehérvár
11th grade, mechanical machining student
"Nice staff, respectful and helpful. After work we always went for excursions, first in the  area, then further afield, we were given rental bikes to ride around the area. Of all the trips, Hallstatt was the one I liked the most." (2021.)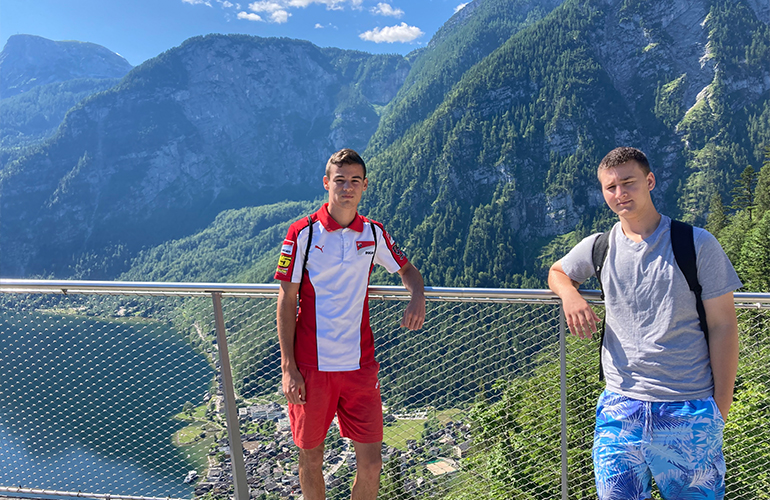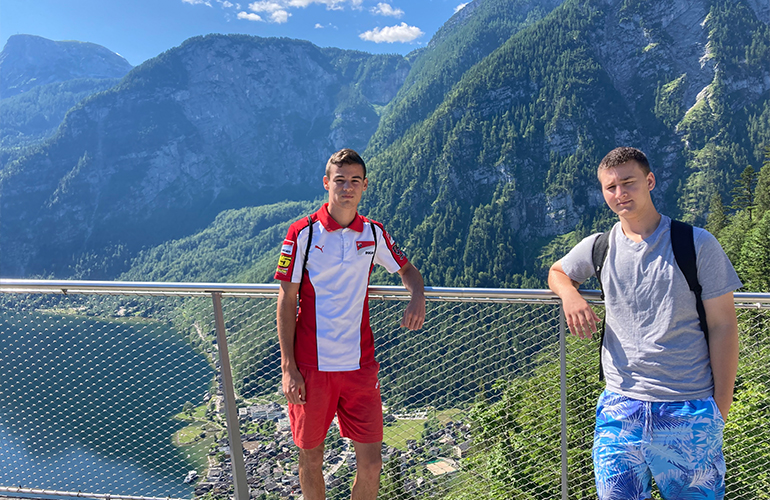 Career
Build your future at HTM!
Join the HTM team and be part of the company's development and success. Apply now!
APPLY NOW